The entrepreneur's routine is exhausting, physically and psychologically. Here are some suggestions to always be motivated as an entrepreneur.
But that's not the advantage that entrepreneurs imagine it to be. Being your own boss means managing everything yourself, as there is no one else who can do your job.
As a result, you'll always be working, which means more hours solving problems and finding solutions, even when the clock strikes the end of the day.
Being an entrepreneur 24 hours a day, 7 days a week is mentally demanding and invigorating in equal measure. While having your head constantly occupied is exciting at first, it can become exhausting over time if you don't have a moment to rest.
Even though most entrepreneurs like to have constant service, at some point it can become unbearable.
Thus, the quality of work will drop and communication difficulties and loss of motivation will arise, that is, all the qualities that an entrepreneur needs to have in abundance throughout his career.
Tips to stay motivated
You don't want to be part of the 70% of startups that don't make it to the tenth anniversary, according to these startup statistics, do you?
So the question is, how do you stay motivated when you're always connected? Here are the top five ways they can help you.
1. Create to-do lists
To-do lists are an essential part of your office workflow — they help keep you organized throughout the day, ensuring you don't miss important appointments or tasks.
For an entrepreneur who has a lot more to worry about than just employees and managers, a to-do list is essential to working efficiently and, consequently, staying motivated.
There's nothing worse than walking into the office in the morning, ready to tackle certain projects, only to find you've missed a deadline.
Incorporate life, there are always unexpected interruptions during the day. You can't prepare for them, but you can always be ready for the tasks you already know about.
Make checklists for different items on your agenda — things to solve daily, tasks for a specific project, presentation ideas, meetings, and more.
Create a detailed to-do list and prioritize your items according to urgency and importance. You'll find some tasks that can be covered later, so you can focus on others first.
Using a checklist to manage your work and time is a great motivator — there's no better feeling than marking an item complete on the list.
Take time each morning to update your to-do list and add items as they arrive.
2. Take time off from work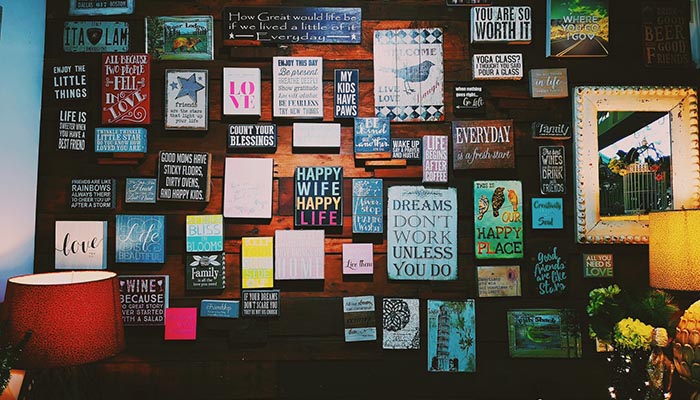 Being an entrepreneur is more than a full-time job, but that doesn't mean you can't take a break every now and then.
Working all the time doesn't make you productive; in fact, if you just think about work, you'll end up feeling more tired and less inspired.
Instead of wasting your mental energy planning meetings and growth strategies, disconnect for a while each day.
Take a few moments to hang up professionally: without reading emails, or answering phone calls, etc.
You can spend this time as a family, reading a book or listening to a podcast.
Whatever you do when you're away from work, the goal is to refresh your mind so you can come back motivated and full of new ideas.
3. Meet people outside the company
As already said, being an entrepreneur is an uninterrupted job. But one of the consequences of this is that you end up spending a lot of your time with people in the company or at least associated with it.
You'll meet with managers, employees, stakeholders, partners, and board members on a regular basis, but you'll find these interactions are very internally focused.
How do you broaden your company's mind, horizons, and prospects if you're just looking inward? It's impossible to do this with such a narrow focus.
Take time to meet with people outside the office and even in your industry, if possible. Networking has always been great for business and for boosting motivation.
Does your company belong to the hotel sector? Maybe you can meet with an eCommerce application developer. Perhaps the meeting will lead to a new proposal or the generation of innovative concepts.
By meeting people outside your sphere of influence, you not only increase your pool of ideas and contacts but also keep yourself motivated by knowing how many possibilities exist for your business.
4. Discover hobbies
You might be thinking: how can an entrepreneur even think about engaging in hobbies? But this is really a key way to avoid feeling exhausted.
Hobbies can be as simple as taking a course or doing physical activity.
As a business owner, you will have a hard time finding time in your busy schedule to do anything but work. But, as we've said, looking inside won't help you devise new business growth plans or keep you motivated.
Choose something you enjoy doing and your productivity will certainly improve.
5. Embrace the power of "no"
You can't solve everything yourself, however much you want to. But entrepreneurs have so much to do that the only way out seems to be to work hard.
That's when you need to learn to say "no". It's hard to say "no" to new prospects or an idea from your team, but it's something you need to do.
The point of saying "no" to things is to be as dedicated as possible to current tasks.
By accepting all the requests that come up, you will even be able to increase your client list, but the quality of the work will drop, which will lead some of your clients to abandon you, resulting in a decrease in your motivation levels.
Instead of taking on all the tasks that come along, delegate some to others and, if that's not possible, reject them.