What is Coworking? Discover the characteristics and the main advantages and disadvantages of opting for this type of professional environment.
What is coworking?
Coworking is a space where several companies and freelancers share the same work environment and ideas, sharing overheads and common area locations.
The place where you can exchange experiences with other professionals from different fields and companies, creating an incredible networking network, in a space where several companies and freelancers share the same work environment and ideas, sharing among themselves overheads and common area locations. This is coworking!
How Does Coworking Work?
It works like this: you, company or freelancer, who need a space to work, hold meetings or events, rent a workstation.
Some facilities offered by this model are included, such as reception, internet, physical infrastructure and other services that each different coworking offers.
You will pay an amount according to your need, monthly or by the hour you use, depending on the selected plan.
Furthermore, as they are collaborative spaces, for them to work, you must follow certain rules of good coexistence.
How did it come about and why?
The term came up in 1999 with a game designer named Bernie de Koven. His goal was to extend the working environment through online.
In 2005, in the United States, Brad Neuberg and two other entrepreneurs founded Hat Factory. The initiative used the idea of ​​coworking, sharing the space used by them with other professionals.
This concept, so attractive, has made this movement spread all over the world. Currently, data show that approximately 3% of the world's office market is located in coworking spaces. This number could reach 30% by 2030.
In Brazil, the first coworking was created in São Paulo, around 2007. Since then, the number of coworking has only increased over the years. Great growth took place in 2017, as shown in the graph made by Coworking 

Who is This Model Suitable For?
Now you may be wondering if you can adhere to this idea of ​​coworking, right?
There is no specific group of activities and professions that can work within a coworking. Usually, the most common professions in coworking are:
IT professionals
designers
communication professionals
Lawyers
Consultants
Coaches
architects
engineers
In fact, the options for professions to work in a coworking are endless. There are also thematic coworking, more segmented, as in the case of coworking for beauty salons (Sola Salon Studios), located in Rio de Janeiro. So you just need to find a coworking that fits your profile and hands-on.
What Are The Differences Between Coworking and Virtual Offices?
The coworking relies on the physical structure that is already included in the contracted plan, such as the use of internet, energy and water.
In addition, it has full coworking support, including a receptionist. However, the big difference is that there is the possibility of contacting professionals from other segments and other services, in an environment that only coworking can offer.
The virtual office, on the other hand, only has telephone service, receipt and management of messages and correspondence, physical address and tax address.
What Services Can a Coworking Offer?
There are several services offered by a coworking that can help you both in terms of cost optimization and professional growth.
It doesn't matter if you are a beginner or an experienced trader. Among the most offered facilities and services are:
Private Rooms
Many coworking offer private rooms. First, they can be used for customer service, if the coworker wants a more reserved environment. It is also ideal for companies with an employee group of three to five people to work.
Own Parking
According to a study carried out by Coworking Brasil, around 42% of coworking offer their own parking service.
Internet
Nowadays everything is so fast, everything has to be "for yesterday". Therefore, the internet is an important tool to make this happen. It is an important point to be taken into consideration when choosing a coworking. Analyze the quality of this service.
Virtual Office
A person who works from home or from another preferred place can hire the virtual office service for managing calls, correspondence and messages, fiscal and physical addresses. About 70% of coworking offer this service.
Shared Stations
It is where the coworkers will work, sharing the table with other professionals, having the possibility of interaction between them.
Reception
Who doesn't like to be welcomed? Coworking offers this service that will receive your customers and manage correspondence and calls.
Physical Structure
When choosing a coworking, one must pay attention to the physical structure. If you are comfortable in that environment if it serves you, organization of the place. All of this influences your work and even when you serve a client.
Meeting Rooms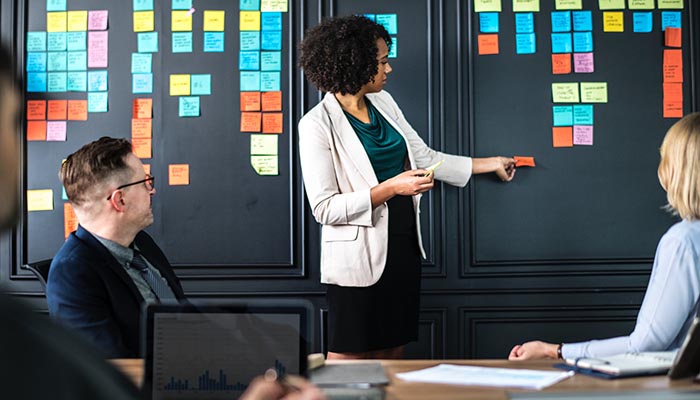 It is an essential environment within the work structure. As much as it is possible to hold meetings in common areas, often you and the client want a more private place to have a calmer conversation. Usually, this space has tables, chairs and a television for the projection of presentations.
Auditorium
There are some external events that take place inside the coworking auditorium. People who use the space can participate in these lectures and workshops and update themselves more and more. In addition, companies can also hold events, concentrating everything in one place.
living Space
It is the common area where people can feel more at ease, get together, have a cup of coffee, have a good chat.
Printers
In any activity, even though the digital age has finally arrived, we always have to print some things. For this, coworkings offer quality printing services.